There are many Western entrepreneurs doing business in the Philippines and many are planning to open a company in this country. Most of these entrepreneurs are men who come from America, Australia, Canada, Poland and other Western and European countries. There are many other things that make these businessmen attract in doing business in this country. There are three important things for successful foreign entrepreneurs, including personal contact, human interaction and trust.
It takes time to do business successfully in the Philippines. You should learn about the culture and lifestyle first before opening a company here. There are many differences between the Western cultures and Filipino culture.
You usually make direct eye contact with people when you are talking to. This rule does not apply in the Philippines. This is considered "rude".
Many entrepreneurs first meet in a restaurant to eat and drink to discuss about business or have any contract signed.
The outlook is extremely important so dress yourself professionally during meetings. This helps you gain respects from other people.
There is no "exact" time frame in here. If you are scheduled for one-hour meeting, then it always takes longer than that. Don't expect the meeting lasts for exact time frame.
Speak slowly and clearly during meetings.
Why are so many of Western men doing business in the Philippines?
The main answer is, the Philippines, provides the best value for most business men from the US and Europe as well as Asia. There are many other attracts that men exciting about opening a business here.
Dating in the Philippines
There are many young single Filipino women who are seeking Western men for dating, relationship and marriage. Most foreign entrepreneurs are from 40 to 65 years old. They can date a beautiful and sexy 20 to 25-year-old Filipina lady at ease. This attracts many business men around the world.
Cheap employees
You can find cheap employees and train them to do a good job. Most of Filipinos speak English well and you pay them much lower than you pay your employees in US or Europe countries. They are hardworking staff.
Travel and adventure
In this country, there are many places you can travel and enjoy yourself in a warm weather, including beautiful beaches, parks, and so on.
Clubs / bars / party
It is cheap to go to a bar or club. You can party all days in a week.
Filipina ladies
This is one of the important reason that many foreign entrepreneurs opened their business in the Philippines. As I mentioned on the dating in the Philippines, many young and beautiful Filipina women are seeking Western men for romance and even marriage. If you are one of those guys, then you can find a young lady here.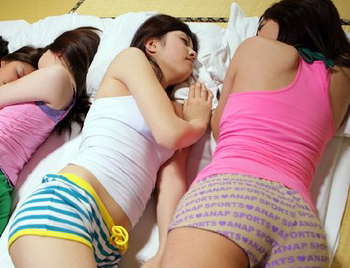 Beautiful Filipina ladies (Picture from myblueheart)
In conclusion, there are many business men who already opened business and those who are planning to do business in the Philippines. I think the most important reason that attracts these entrepreneurs is the lower absolute costs for everything. The absolute costs are lower than other countries like Bali and Thailand. For about $450 a month, you can enjoy your beautiful and luxury life in here.